photos by Aleksey Bochkovsky
"The number of pages in this book is exactly infinite. No page is the first; none the last. I don't know why they're numbered in this arbitrary way. Perhaps it's to demonstrate that an infinite series includes any number."
The Book of Sand by Jorge Luis Borges
​
Erika Tsimbrovsky & Vadim Puyandaev were awarded the Commons Curatorial Residency at SOMArts for the month of July 2011. The Book at SOMarts Cultural Center is a multidimensional, multimedia installation—reflecting the investigative process of a meditation on the inner world of the artist and the artist's relationship with a rational society and a technological age. In The Book, artists and audience members allow their personal stories to enter the performance space, creating a collective public diary. Each performance is a random page from The Book, and each invites a different guest artist to enter the structure, created by Avy K and collaborators, in order to destroy it and give it new life. In this way, the performance mirrors Borges's book, with its lack of beginning and end, and its infinite possibilities.
​
The Book 2011(all performances)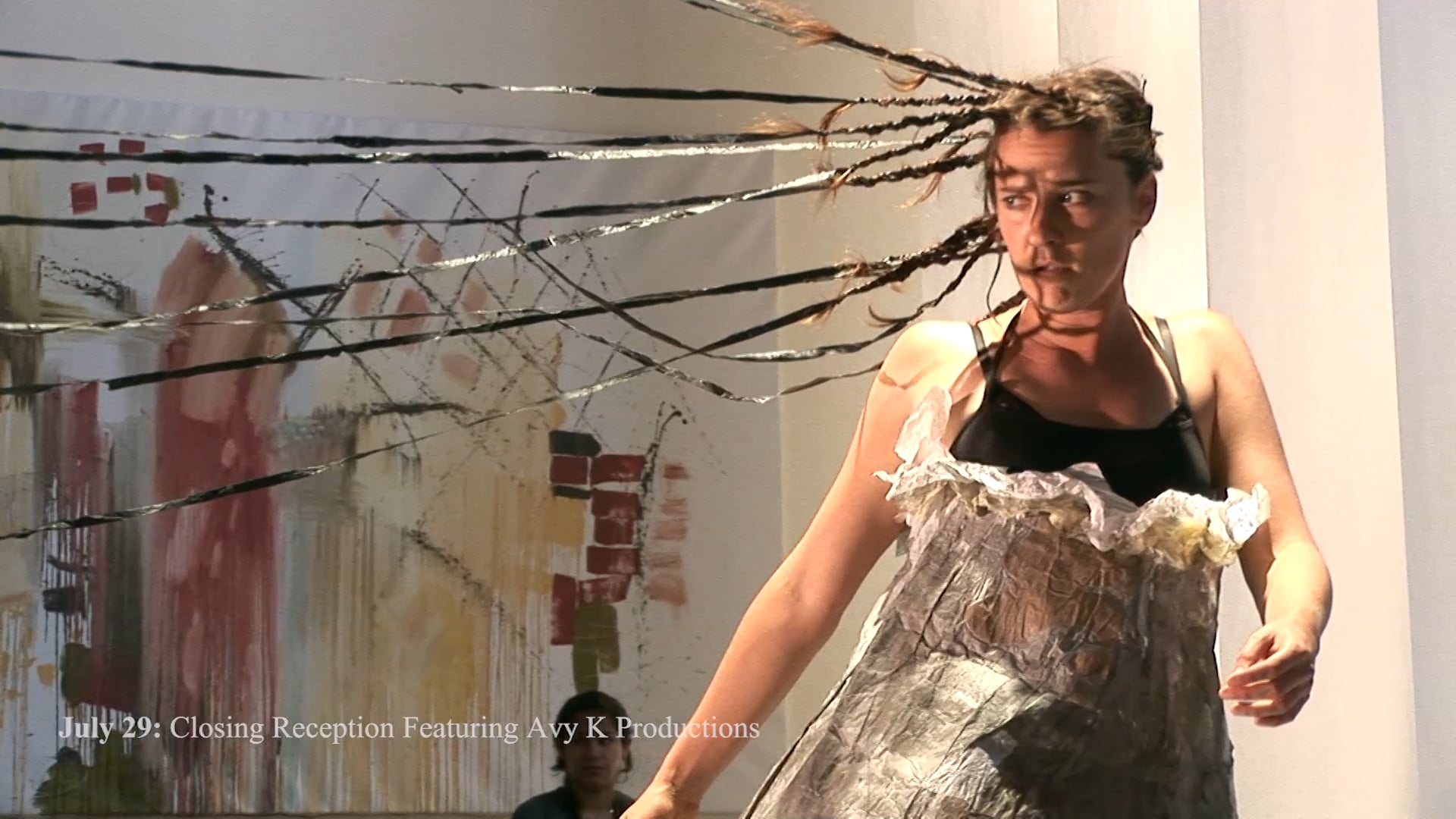 The Book (July 29, 2011)
02:41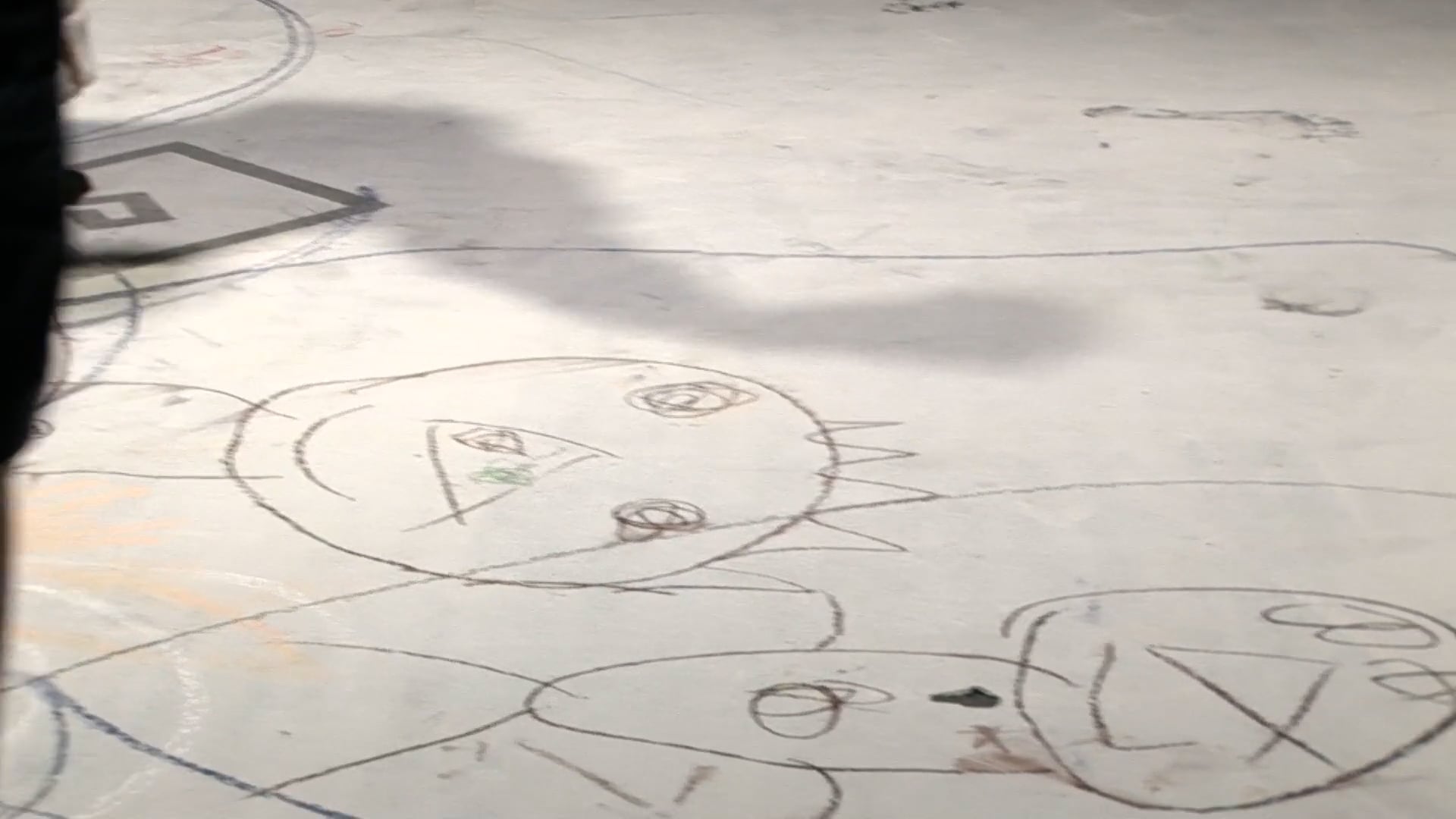 The Book (July 21, 2011)
03:05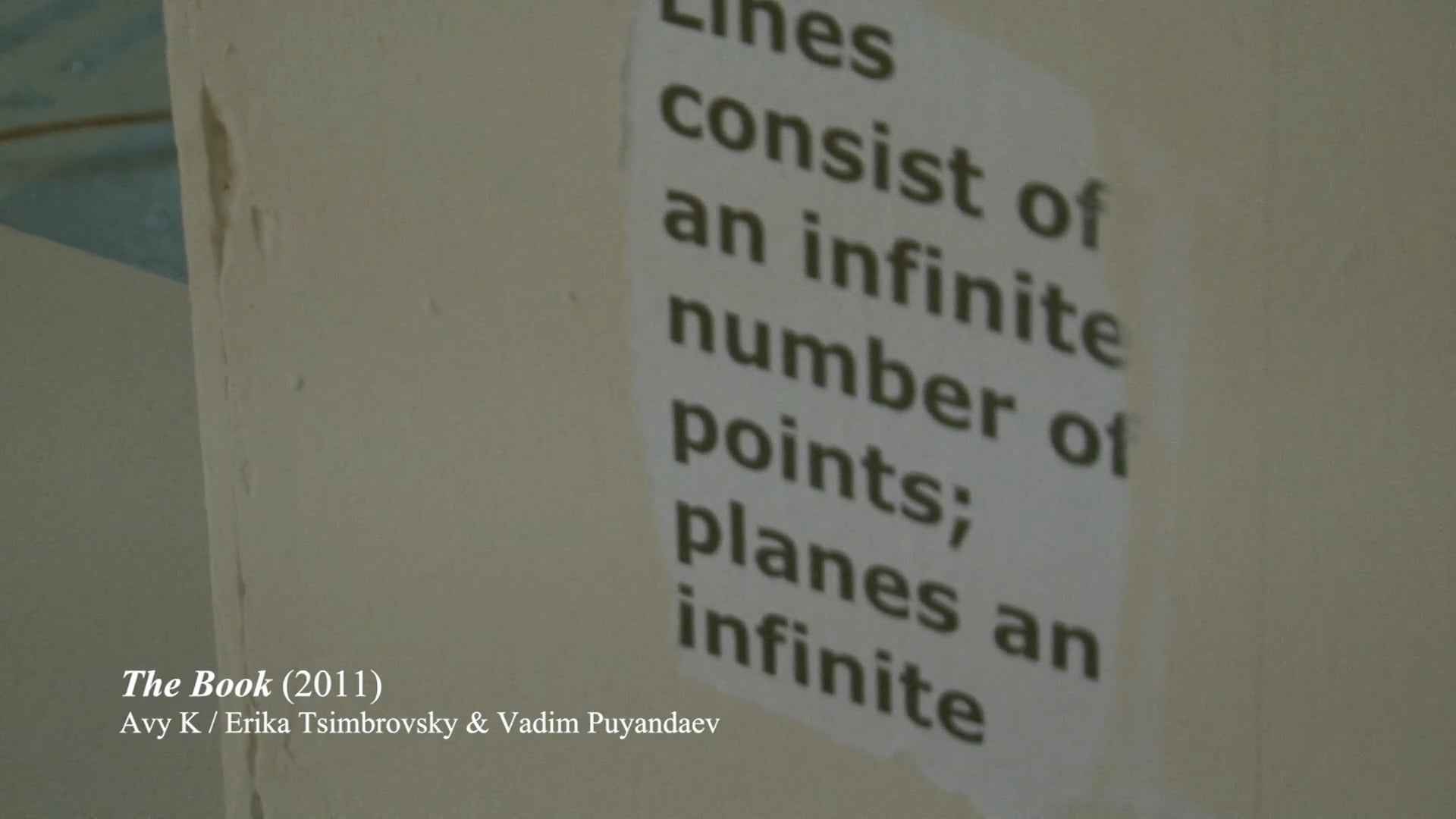 The Book (July 14, 2011)
02:14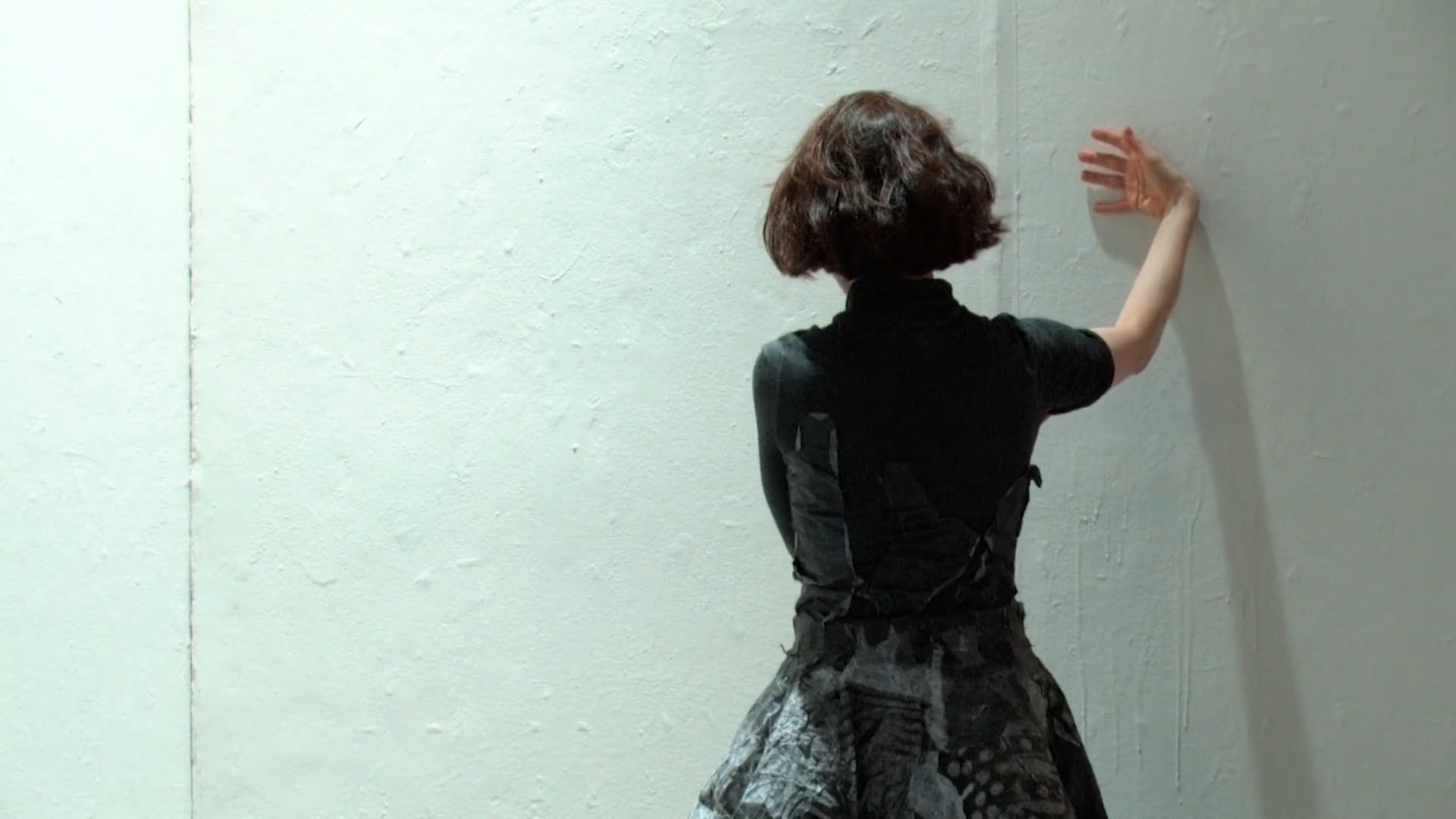 The Book (July 7, 2011)
02:10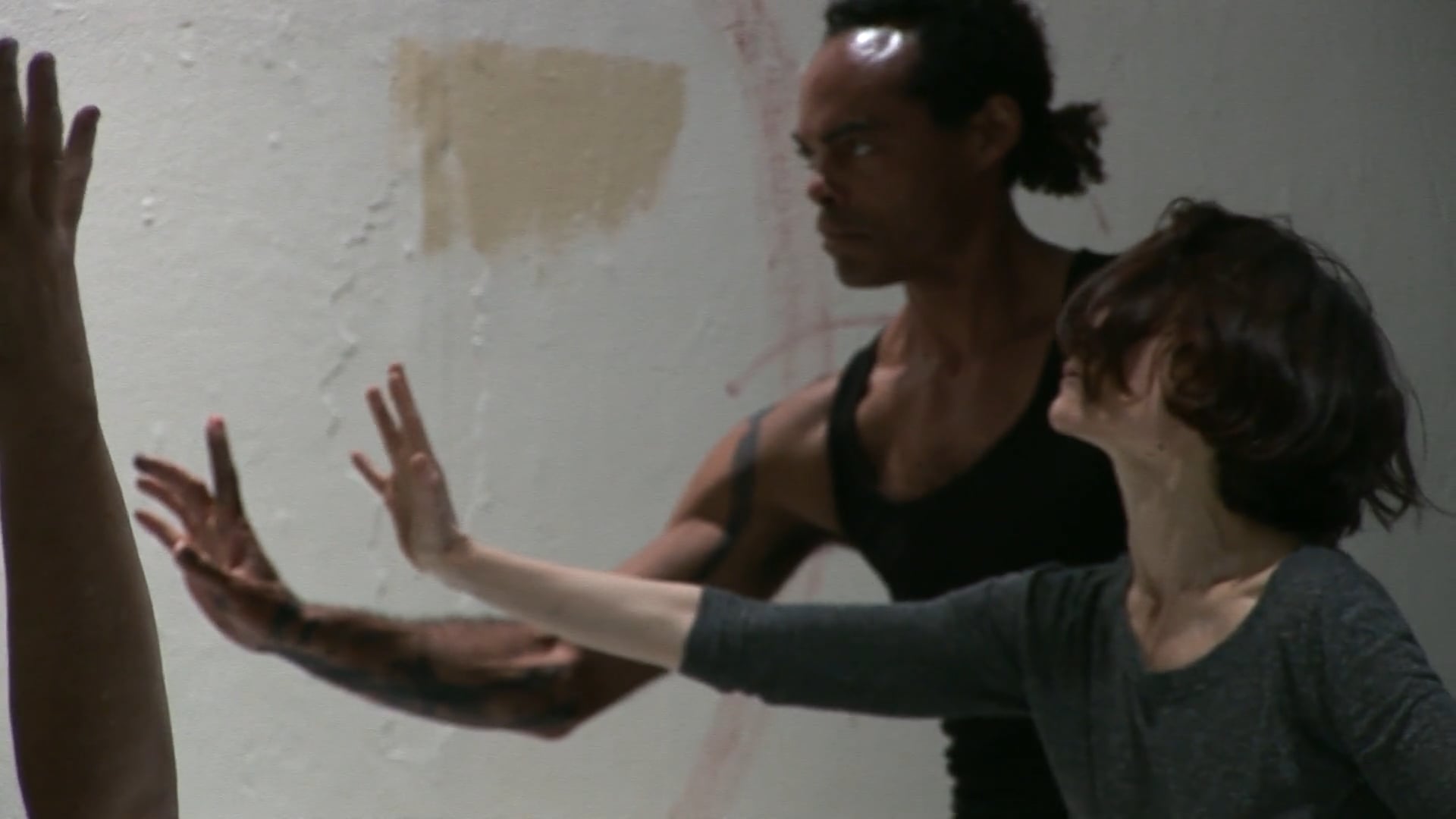 The Book (July 1, 2011)
01:13
The SOMarts Cultural Center Main Gallery is located at 934 Brannan St, San Francisco, CA 94103
July 1: Opening Reception Featuring Guest Artist Carol Swann
July 7: Featuring Guest Artists Ken Ueno & Matt Ingalls

July 14: Featuring Guest Artists Jesse Hewit, PC Munoz, and Tommy Shepherd

July 21: Featuring Guest Artists Jeffrey Alphonsus Mooney, Philip Huang, and Paul Clipson

July 29: Closing Reception Featuring Avy K Productions
Guest Artists Include:
Carol Swann
Jesse Hewit
Philip Huang,
Jeffrey Alphonsus Mooney
PC Muñoz
Tommy Shepherd
Ken Ueno with Matt Ingalls
Collaborators/ Performers Include:
Erika Tsimbrovsky
Paul Clipson
Daisy Phillips
Lucas Krech
Justin Morrison
Grundik Kasyansky
Kristen Greco
Izmail Galin
Daniel Bear Davis
Sean Feit
Andrew Ward
Elena Zhukova
Ronja Ver
Aleksey Bochkovsky
Kristina Kirshner
Rob Kunkle
Vitali Kononov
Mihyun Lee
Vadim Puyandaev
The Book is made possible by the SOMArts Cultural Center Commons Curatorial Residency, by grants awarded by the San Francisco Arts Commision and by the Zellerbach Family Foundation, and with support from Banya SF.
Press Release
Tommy Shepherd
photo by Aleksey Bochkovsky
Ronja Ver
photo by Aleksey Bochkovsky
Thew Book #4
photo by Aleksey Bochkovsky
Tommy Shepherd
photo by Aleksey Bochkovsky
The Book guest artists:
July 1st
Carol Swann is a teacher, private practitioner, facilitator, director, performer and visionary. Her work is focused on contributing toward a more socially just and connected world. She grew up in an Intentional Community committed to the training and practice of nonviolent direct action and consensus decision making. She has extensive experience in founding, directing and running non-profits, collectives, projects and events. She has been teaching and performing Somatic based work for thirty-five years in the U.S., Latin America, Russia, Israel and Europe. She is a seasoned facilitator in group process and conflict facilitation. She brings unique skills in community building through: Somatic interactions, co-operative games, group singing, movement work including folk dancing and creating special events or ritual.
July 7th
A recipient of the Rome Prize and the Berlin Prize, Ken Ueno, is a composer/vocalist who is currently an Assistant Professor at the University of California, Berkeley. As a vocalist, he specializes in extended techniques (overtones, multiphonics, extreme extended registers, circular breathing), and has collaborated in improvisations with Joey Baron, Robyn Schulkowsky, Joan Jeanrenaud, Pascal Contet, Robin Hayward, and David Wessel amongst others, and has ongoing performance collaborations with Tim Feeney, Matt Ingalls, and Du Yun. A monograph CD of three orchestral concertos was released on the Bmop/sound label. kenueno.com
Reviled for his "shapeless sonic tinkering" by the Los Angeles Times, Oakland musician Matt Ingalls is a composer, clarinetist, concert producer, and computer music programmer. His composed and improvised music is heavily influenced by his long involvement in computer music, often exploring extended instrumental techniques and combination tones that interact with the acoustic space. Matt is the director of sfSound, a new music series, ensemble, and internet radio station devoted to new ideas and traditions of experimental music, performance art, live electronic music, Bay Area composition, and the various facets of contemporary improvisation. [mattingalls.com]
July 14
PC Munoz is a San Francisco-based recording artist, percussionist, and producer known for a unique sound which pairs a futuristic musique concréte aesthetic with traditional percussion instruments from around the world. Past projects include composer/cellist Joan Jeanrenaud's Grammy-nominated Strange Toys album and the award-winning multi-media project Twenty Haiku. Visit pcmunoz.com for more information.
Tommy Shepherd (hip-hop artist), aka Soulati, is one of the co-founders of the live hip-hop band, Felonious: onelovehiphop, who play throughout the world and also and create original, theatrical productions. Shepherd stays active working with a variety of collaborators, groups, and artists from a wide variety of styles and mediums.
Jesse Hewit makes dance and performance and is the leader of Strong Behavior (jessehewit.com). He curates and performs avidly, and recently was honored with a 2010 SFBG Goldie Award for his work this past year. Come see Dog, premiering at Z Space this December.
July 21st
Paul Clipson is a San Francisco-based filmmaker and experimental film artist whose work involves projected installation and live collaborative performances with sound artists and musicians. His largely improvised, in-camera-edited films bring to light subconscious preoccupations and unexpected visual forms. His works have been exhibited and performed both nationally and internationally at such festivals as the New York Film Festival, Edinburgh Film Festival, and the Rotterdam International Film Festival.
Visit the artist's website: withinmirrors.org
Jeffrey Alphonsus Mooney ritualist who has been working with the Bay Area Pagan group Reclaiming for fifteen years. He specializes in ritual drumming and andis an artist, activist, singing, and teaching how to raise energy while staying grounded and connected to each other. http://www.jamooney.com/
Philip Huang is the founder of the (International) Home Theater Festival and the author of A Pornography of Grief. You can read his recent contributions to THEOFFCENTER's blog salon series and get a taste of his work on his YouTube Channel.
Paul Clipson is a San Francisco-based filmmaker who often collaborates with sound artists and musicians on live performances, films, and installations. His work has screened at the Rotterdam Film Festival, the Cinémathèque Française and in the NYFF Views From The Avant Garde program.
The ook #4
photo by Aleksey Bochkovsky
The Book #4
photo by Aleksey Bochkovsky
The Book #4
photo by Aleksey Bochkovsky
The Book #4
photo by Aleksey Bochkovsky
The Book #4
photo by Aleksey Bochkovsky
The Book #1
photo by Aleksey Bochkovsky
The Book #1
photo by Aleksey Bochkovsky
The Book 1
photo by Aleksey Bochkovsky
The Book 1
photo by Aleksey Bochkovsky
The Book #1
photo by Aleksey Bochkovsky
The Book #3
photo by Aleksey Bochkovsky
1/1
The Book # 2 San Francisco Conservatory, 2010
movie made by Rob Knuckle
The Book # 1 Resident Artist Workshop at The Garage
Archive:
​
2010
​
The Book # 2 with guest artists- workshop's participants
San Francisco Conservatory of Dance, October 17th, 4 PM-5 PM, 301 Eighth Street, SF
A free event as part of the SF Conservatory of Dance's Dancemakers' Forum
​
Lines consist of an infinite number of points; planes an infinite number of lines; volumes an infinite number of planes, hypervolumes an infinite number of volumes…
&n